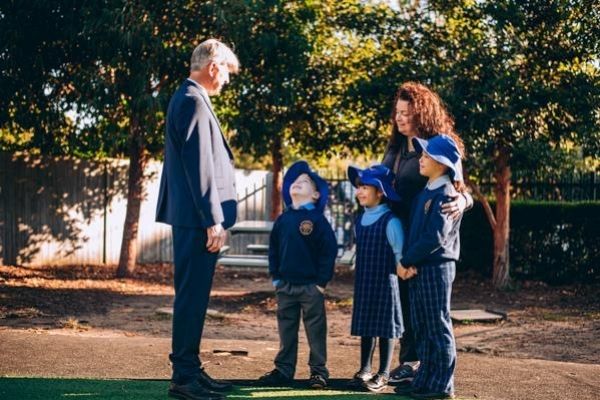 The official enrolment period for St Patrick's Catholic Primary School Sutherland begins in Catholic Schools Week in March and continues until the end of May. Parents may also apply for enrolment at any time during the school year. 
We warmly invite you to attend our open mornings in early March and pick up an enrolment pack. During this time, you have the opportunity to be taken on a school tour led by our Year 6 Leaders where they will guide you around, answer your questions and help you learn more about why St Patrick's is an excellent educational choice for your child.
For further information about the next available tour, please email us, request our Enrolment Program or contact the office n (02) 9521 2163.
We look forward to welcoming you and your child to St Patrick's Catholic Primary School Sutherland.