Our teachers know their students and work with them to help them realise their potential as learners. Our focus on authentic learning and authentic assessment ensures that we challenge our students to grow in their learning and achieve their personal best.
Throughout our community of Sydney Catholic schools, we have shown high performance of our students in measures such as NAPLAN and the HSC.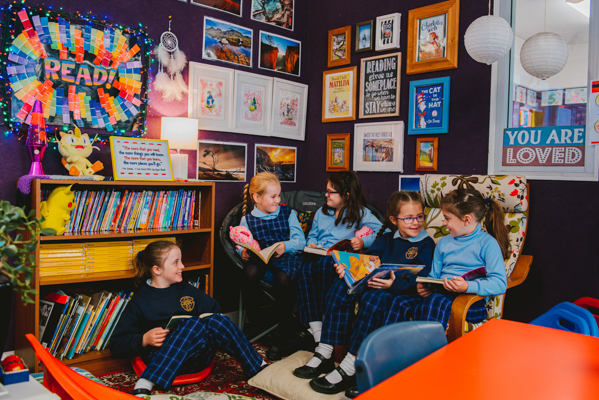 At St Patrick's Catholic Primary School Sutherland we celebrate the achievements of students academically, in the sporting realm and extracurricular activities. Students have achieved excellent results in ICAS Competitions, Maths Olympiads, Bandfest, Interschool Debating, Wakakirri and the Christmas Story Art Competition.
Our school community proudly acknowledges the achievements of our students through presentations at school assemblies and  inclusions in our newsletter or our school Facebook page.
Our results in national standardised tests are consistently well above national and state averages and reflect the focus on high quality teaching and learning in Literacy and Numeracy. Consistently excellent results have been achieved in the Year 6 Archdiocesan Religious Education Test with a significant number of students attaining Distinctions and High Distinctions. 
A number of St Patrick's students are involved in the representative pathways program for: athletics, cross country, swimming, cricket, basketball, tennis, netball, rugby league, soccer, touch football, rugby union, softball, AFL and hockey and have progressed to Sydney, MacKillop and NSWPSSA levels.
Our students also have opportunities to participate in performing arts with specialist teachers in visual arts, music, dance and drama who conduct weekly lessons, as well as additional participation in choir and the annual St Patrick's Talent Quest.