Student Leadership
At our school, leadership carries an important responsibility to serve others. As young leaders, students at St Patrick's Catholic Primary School Sutherland are encouraged not only to develop their own leadership skills but also to inspire and assist other students to do the same. We believe good leaders develop leadership in others.
Leadership Roles
School Captains, Vice Captains, Charism Leader and Student Leaders

Sports Captains

Kindergarten Buddies, Mini Vinnies, Playground Monitors

School Captains and Leaders' duties include welcoming visitors to our school, attending ceremonies, heading the SRC, presenting at school assemblies and meeting with the principal regularly.
Duties for Sports Captains include organisation and distribution of play equipment and overseeing their colour house participation at sports carnivals.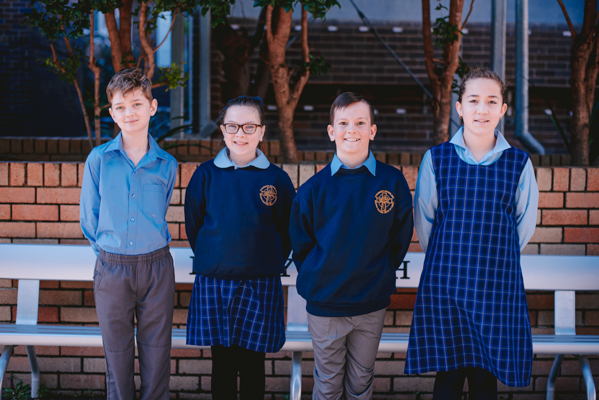 Our student leaders at St Patrick's aspire to:
Uphold and promote Catholic values

Demonstrate pride in the school

Make a positive contribution to their school

Being a role model for other students by upholding the school rules

Show initiative and demonstrate organisational skills

Communicate effectively and be able to speak to an audience confidently